Nantes 30th Anniversary Service
September 21, 2016
Web Admin
30th Anniversary Service of the Work in France
Saturday 29th October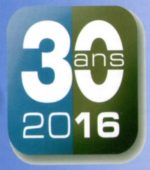 The Overseas Section are pleased to announce to all congregations throughout the denomination, that the 30th Anniversary Service for the Work of the RP Church in France will be held, God willing, on Saturday 29th October, in Cullybackey R.P. Church, at 7.30 pm.
It is our prayer that not only those who have been involved in the work in the past, either prayerfully or on Go Teams, but as many members of the denomination as possible, both young & old, will join in this thanksgiving for 'God's Hand for His Glory in France.' Please plan to be in attendance to give honour to King Jesus.
Offering at the service will go towards the 'costs for publication of the New French Psalter' which we hope will be available on the evening of the Anniversary.