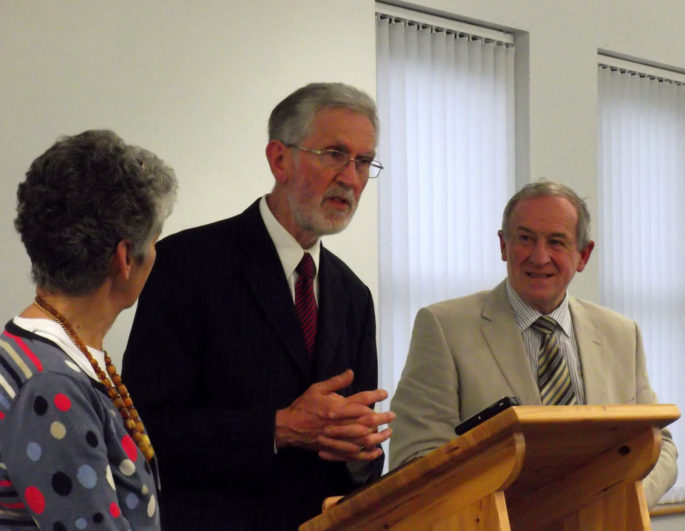 Thomas Houston Night, Knockbracken 30th June 2016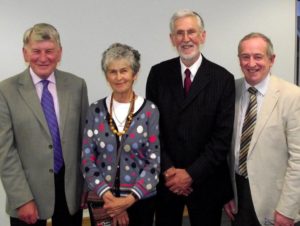 The great theologian and writer of the Irish Covenanters, Rev Thomas Houston was remembered in a special event held at Knockbracken where he ministered for nearly 50 years. Thomas Houston's great-great grandchildren, Mr Jock Houston and his sister Liz travelled from Edinburgh to present some of Thomas Houston' effects for a permanent display at Knockbracken.
Prof Ted Donnelly gave a moving and challenging lecture on Rev Thomas Houston, followed by Mr Jock Houston and his sister who spoke about their family and made a presentation to Principal Robert McCollum. Among the items presented that were personal to Thomas Houston, were a Bible and a book dedicated to his close friend  Rev James Dick.
For any that missed the evening, the life of Rev Thomas Houston is fully covered in the new publication. 'Preachers of the Covenants,' available from Covenanter Books.
Listen below to the Thomas Houston Lecture by Prof Ted Donnelly