FAMILY WORSHIP RESOURCE
December 5, 2016
Web Admin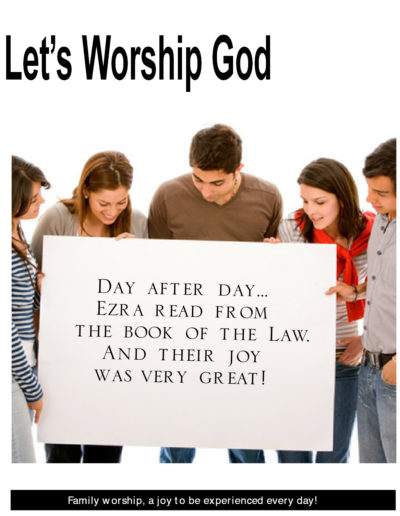 Let's Worship God
Let's Worship God is a weekly worship booklet, written by RP ministers from around the world, comprising; commentary notes, questions, suggested psalm portions, and prayer points which can be made specific to your congregation.
The format is simple and straightforward.
The goal is to encourage daily worship as an integral part of family life.
DOWNLOAD IT FREE FROM
www.airdrierpcs.org
or order a hard copy by emailing airdrierpcs@aol.com
or call 0123620107
(Annual subscription of £14 to cover production and postage)
You may also like